Mungkin pertama-tama banyak yang belum tahu apa itu Pi Network & Tron Assistant. Tron Assistant adalah salah satu platform DEFI yang berjalan diatas jaringan/blockchain Tron. Tapi bedanya, Tron Assistant lebih berfokus pada layanan kelas bisnis yang akan dipakai oleh banyak perusahaan besar. Tron Assistant memiliki tokennya sendiri yang diberi nama TRR yang berjalan diatas blockchain TRC20. Jika anda tertarik lebih lanjut tentang Tron Assistant dapat lihat whitepaper-nya disini, tapi sayangnya belum tersedia dalam bahasa Inggris.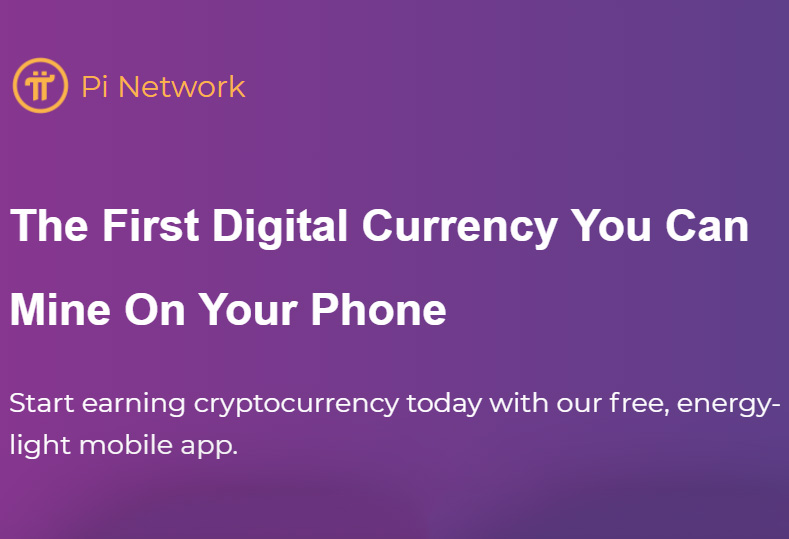 Sebelum kita lanjut, bagi anda yang belum tahu apa itu Pi Network, silahkan baca artikel saya yang mengulas tentang Pi Network disini. Selanjutnya kita akan fokus saja dengan berita yang baru saja di-publish oleh Tron Assistant. Isinya kurang lebih seperti ini :
TRON Assistant announced that all its businesses support PI coin payment

Founded in 2020, TRON Assistant is mainly engaged in one-stop service of blockchain business.At present, there are hundreds of cooperative institutions, and we have stable and reliable resources.It is also the most complete service platform among TRON public chain.Its business systems cover dozens of types, including one-click coin issuance, smart contracts, audit reports, dApp development, blockchain courses and so on.Has a unique technology system, perfect service system, multi-faceted teaching system.It is an indispensable one-stop service platform for the future development of blockchain industry.

Pi is a token of the Pinetwork network. Since its launch in 2019, tens of millions of miners in hundreds of countries have been mining Pi coins.Although it is not on the main network at present, the consensus is high. Some miners can transfer PI coins freely. It is expected to be on the main network at the end of 2021.

At present, the global consensus price of PI coins is 15U≈100 yuan. TRON Assistant announced that all its businesses support the payment of PI coins based on this price.For example, if you charge 10,000 yuan for white paper writing, you can support PI100.The remaining business items are obtained according to this calculation method.If the subsequent market PI price increases or decreases together, it will be calculated according to the market price.

For more details, please visit TRON Assistant's official website or contact our customer service.
Nah berarti jelas bahwa saat ini Pi Network mulai diakui dan akan digunakan, Tron Assistant adalah salah satu adopter pertamanya. Dan bisa dilihat sendiri, di-rilisnya Pi dihargai sekitar 100 yuan untuk 15 Pi, atau sekitar 222.000 rupiah per-15 Pi. Ini bukan patokan pasti, karena dikemudian hari pastinya akan bisa menjadi lebih tinggi atau rendah juga.
Tapi yang pasti, untuk saat ini Pi masih bisa di-mining menggunakan smartphone anda. Dan caranya pun sangat mudah, baca dulu artikel ini, download aplikasinya di app store, mulai mining. Perlu diingat, anda hanya bisa daftar jika ada kode referal, gunakan kode : s9un
DISCLAIMER – PERINGATAN !!!
CRYPTOCURRENCY DAN ATAU TOKEN ADALAH ASET-HAL-KEGIATAN YANG BERESIKO TINGGI.
ANDA HARUS SIAP DENGAN SEGALA RESIKO TERBURUK, SEPERTI KERUGIAN DAN ATAU KEHILANGAN SEBAGIAN DAN ATAU SELURUH ASET ANDA.
TULISAN DAN ATAU GAMBAR DAN ATAU ARTIKEL INI HANYALAH INFORMASI YANG BERFUNGSI UNTUK EDUKASI SAJA, BUKAN MERUPAKAN REKOMENDASI DAN ATAU PERINTAH UNTUK MELAKUKAN TRANSAKSI DAN ATAU INVESTASI DALAM BENTUK APAPUN.
PENULIS DAN ATAU TULISAN INI TIDAK BERTANGGUNG JAWAB ATAS SEGALA RESIKO YANG TERJADI DAN ATAU AKAN TERJADI AKIBAT DARI HAL YANG DILAKUKAN OLEH PEMBACA DAN ATAU PENERIMA INFORMASI.
Pi Network memiliki tenggat waktu untuk mencapai batas member sekitar 1 Milyar user, sebelum nanti akhirnya fitur mining Pi ini dimatikan. Jika sudah dimatikan, ini berarti kita sudah tidak bisa lagi mendapatkan Pi semudah sekarang. Selain itu, setelah mencapai beberapa tahapan target user, proses mining Pi juga akan menurun. Maka dari itu, semakin cepat anda melakukan mining, semakin banyak pula akumulasi Pi anda.
Hits: 44